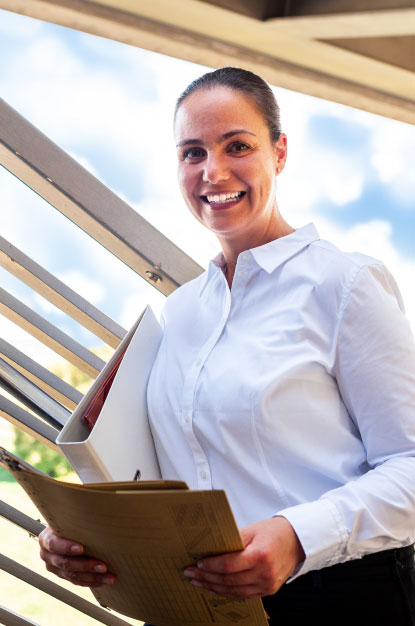 🇬🇧 Field Service Engineer (m/f/d)
Become part of a growing team
with employees in 4 European countries - France, Belgium, Ireland and Germany
Field Service Engineer (m/f/d) in Villach / Austria
What are your tasks:
You will implement the customer support policy for the OEM end user. Monitor, maintain and support optical measurement systems in the field.

You will perform customer training and retraining. In doing so, you will ensure an appropriate level of "know how" with the customer.

You will support OEM partners and sales staff in demonstrating system capabilities to potential customers.
What makes you successful in this role?
Enjoying your work, good communication skills, ability to work in a team and willingness to help others.
What you'll bring:
Bachelor's degree in a field of study relevant to the semiconductor industry or at least 3 years of experience as a Field Service Engineer (m/f/d).

Hands-on experience in the maintenance and repair of optical or mechanical measurement equipment.

Good knowledge of optical metrology and semiconductor manufacturing process is a plus.

Willingness to travel and work abroad for FSE training or customer support activities (approx. 20%).

Command of the English and German language
Our client offers insight into process control in the most technologically advanced industry in the world. Physics, mathematics, algorithms, software and hardware are used to redefine the limits of what is possible in semiconductor manufacturing.
You are invited to join these dreamers and winners! The people who see the impossible as the starting point for exciting challenges, working together in multidisciplinary, global teams to find answers.
Diving deep down to the nanometric and atomic levels to gain unique insights and provide key decision-making insights. Each individual is helping to redefine what people can achieve through technology.
Does this appeal to you? Then don't hesitate and apply with us, we look forward to meeting you!
If you have any questions, please do not hesitate to contact Ms. Agace at +49 (0) 351 3151175.
Please apply with your complete application documents via our application form or by e-mail to: agace@personalagentur-dresden.de.
Ronsdorf Personal & Business - We find specialists and executives for companies in the fields of mechanical engineering / metal, semiconductors as well as research & development and advise on the subject of personnel.
Information on data protection is available here:
https://www.personalagentur-dresden.de/datenschutz/