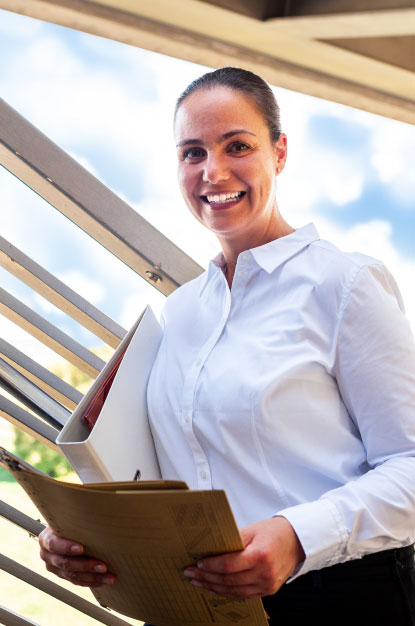 Channel Coordinator (m/f/d)
Your are experienced in sales and feel like working for a known leader in reducing electronic waste and finding value in gently used electronics?
Great! We are looking for a dedicated and experienced
Channel Coordinator (m/f/d)
Cologne/Düsseldorf area

In a nutshell
Join a dynamic start up culture building up the business in the UK and expanding the business in Europe. We're seeking a "Make it Happen" passionate, creative, and reliable support and partner manager.
Corporate values
• Customer First: The goal is to get more kiosks to more places quickly, giving customers the most convenient and valued mobile-device trade-in, bar none!
• Protect the Planet: The company protects and preserves our shared home by reducing e-waste and revolutionising e-recycling as a long-lasting solution for future generations
• Can Do: Don't find fault, find solutions. Focus on possibilities leads to greater opportunities
• Rise to Action: Take responsibility for actions, ownership of mistakes and being accountable for results
Your responsibilities
• Administration, reporting and accounting to partners
• Working with the operations team, provide local support for new kiosk installs
• Working with Marketing, executing and tracking of local retail marketing activities
• Support in consumer interaction on social media, partners and for events
• Backoffice support for legal entity, contracts, plans and other sales/marketing activities
• Monthly business reviews, kiosk performance monitoring
• In-life management of the existing kiosk network. Managing day by day partner communication
• Communicate efficiently internally and externally with partners to successfully drive the business
Education & experience
• Min 2-3 years of experience in sales support, back office administration and external partner communication
• Experience in account management or project management beneficial
• Experience working in a dynamic environment and start-up culture
Knowledge, skills & abilities
• Entrepreneurial spirit
• Self-motivated and used to remote working
• Comfortable with a lean operating culture
• SW office tools and digital communication
• Project management and basic accounting skills are beneficial
• Ability to maintain a positive attitude while working in a dynamic, fast-paced environment
Location & travel
• Home office and opportunity to build up a permanent office
• Ability to travel and meet partners
Have Fun and Be Yourself: The company is committed to diversity and inclusion and celebrates differences and accomplishments.
This job description is not intended to be all-inclusive. The post holder may be required to perform other related duties as assigned to meet the ongoing needs of the organization.
Interested? Then we look forward to getting to know you!

You can send us your CV via our application form or by email to: kahl@personalagentur-dresden.de
If you have any questions, please do not hesitate to contact Ms Sophie Kahl at +49 (0) 351 3151175 or by e-mail.
www.personalagentur-dresden.de
You can find information on data protection here:
https://www.personalagentur-dresden.de/datenschutz/