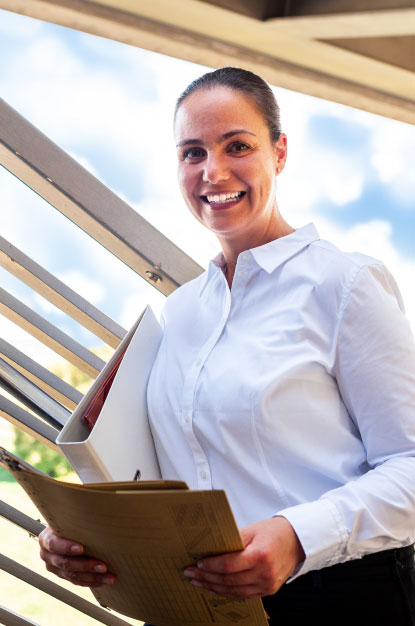 Account Manager Germany (m/f/d)
Your are a sales professional and feel like working for a known leader in reducing electronic waste and finding value in gently used electronics?
Great! We are looking for a dedicated and experienced
Account Manager Germany (m/f/d)
Cologne/Düsseldorf area

In a nutshell
Join a dynamic start up culture building up the business in Germany and expanding the business in Europe.
We're seeking a passionate, creative and persuasive sales professional with experience in solution sales to retail and business partners and forming tight customer partnerships. Entrepreneurial thinking, business development and hands on mentality are essential requirements.
Corporate values
• Customer First: The goal is to get more kiosks to more places quickly, giving customers the most convenient and valued mobile-device trade-in, bar none!
• Protect the Planet: The company protects and preserves our shared home by reducing e-waste and revolutionising e-recycling as a long-lasting solution for future generations
• Can Do: Don't find fault, find solutions. Focus on possibilities leads to greater opportunities
• Rise to Action: Take responsibility for actions, ownership of mistakes and being accountable for results
Your responsibilities
• Responsible for selling the company's retail technology solutions to retailers and partners in Germany and expanding the network with existing partners
• Build up a sales pipeline and win business opportunities with retailers and partners
• Create and manage internal and partner relationships across marketing, operations, and IT to solve customer business issues
• Understand partner's business objectives
• Develop account plans with measurable goals and objectives
• Manage the sales process identifying opportunities, managing the funnel & forecast, handling contract negotiations, and driving deployment of solutions
• Communicate efficiently internally and drive cross functional teams
• Help operation and internal departments to create processes and engagement with partner(s)
• Optimize existing kiosk business by driving retail execution, initiating marketing activities and communication
Education & experience
• 3-5 years+ of related business and sales experience along with a proven track record of success selling technology solutions into retail and partners
• Business development for new solutions, new accounts and segments within Germany or other countries
• Experience in account management i.e. front-line sales carrying quota including current role
• Constant efforts for self-development, enthusiasm for learning new technologies
• Bachelor's degree or equivalent experience in a related field
• A proven track record in developing and selling technology solutions in strategic environments. Experience leading organisations which sell products and services to a variety of industries and has driven solutions into new vertical markets would be of significant interest

Knowledge, skills & abilities
• Entrepreneurial thinking and acting
• Highly self-motivated and objective driven
• Exceptional level of integrity and business ethics
• Comfortable with a lean operating culture
• Ability to prioritise, plan, and execute daily duties and responsibilities
• Ability to utilise metric and produce data driven, measurable action plans
• Excellent verbal and written communication, analytical, and critical thinking skills
• Must be able to handle multiple projects and accounts and effectively manage different timelines
• Must have excellent interpersonal skills, including the ability to build strong partnerships with other departments
• Ability to maintain a positive attitude while working in a dynamic, fast-paced environment
• Fluent in spoken and written German and English
Business Travel
• Position requires the ability to travel to partners and accounts within Germany – up to 40% of working time (2-3 days per week)
• Occasional international travel required
Have Fun and Be Yourself: The company is committed to diversity and inclusion and celebrates differences and accomplishments.
This job description is not intended to be all-inclusive. The post holder may be required to perform other related duties as assigned to meet the ongoing needs of the organization.
Interested? Then we look forward to getting to know you!

You can send us your CV via our application form or by email to: kahl@personalagentur-dresden.de
If you have any questions, please do not hesitate to contact Ms Sophie Kahl at +49 (0) 351 3151175 or by e-mail.
www.personalagentur-dresden.de
You can find information on data protection here:
https://www.personalagentur-dresden.de/datenschutz/